Krautrock legends AGITATION FREE release first track from their new studio album, they are back with a glorious instrumental time machine!
Video premiere today 12 h on youtube:
Agitation Free are back with a glorious instrumental time machine!
The first single "Lilac" will be released on 27.10.23
Video premiere today at 12 h HERE
Album "Momentum" will be released on 11/24/23
Agitation Free announce their return with their first new single in 25 years! "Lilac" is a sonic tapestry that seamlessly weaves together elements of ambient, progressive rock and electronic music. The Visualizer video can be seen tomorrow from 12pm here https://youtu.be/GSJkLP3aP1E and streamed here: https://agitationfree.bfan.link/lilac
The Krautrock legend has been resurrected 50 years after their impressive 1972 debut album "Malesch". Joining the band are the four original members Lutz "Lüül" Graf-Ulbrich (electric guitar, acoustic guitar, banjo), Michael Hoenig (keyboards, synthesizer, electronic percussion), Gustl Lütjens (†2017, electric guitar, acoustic guitar, vocals) and Burghard Rausch (drums, electronic percussion) as well as newcomer Daniel Cordes (bass, synthesizer). Also joining as guests: Peter Michael Hamel (santoor) and Benjamin Schwenen (lead guitar).
The pioneers of experimental German rock music present "Momentum", their first studio album since 1999. Agitation Free create cinematic soundscapes in an instrumental time machine and they take the listeners on an impressive musical journey. Otherworldly sounds, pulsating rhythms, grandiose guitar riffs, hypnotic sequencers and driving basses create an amazing, cinematic soundscape – almost like a time machine connecting past and future. "Momentum" is an exciting album from Agitation Free. It shows that they are still one of the most innovative bands in the German music scene.
The album will be released on CD, vinyl, limited colored double vinyl (only 1,000 copies) and digital and can be ordered here: https://agitationfree.lnk.to/momentum_ltdvinyl
Agitation Free was one of the most innovative German Krautrock bands from 1967 to 1974 with an international reputation. They combined improvised instrumental rock, classical avant-garde and elements of "world music" before that word became a household word. In 1972 they were the first rock band to tour Egypt, Lebanon, Cyprus and Greece, and were part of the cultural program for the Olympic Games in Munich. They originally released two albums: the classic "Malesch" (1972), inspired by their oriental travels, and "2nd" (1973), which was much jazzier, rockier and more electronic.
After the band stopped touring and some members began their solo careers, the following years led to several CD releases of material that at the time initially seemed too adventurous or "off" for commercial release. Four more CDs of restored live and studio recordings appeared over the following years. These include the energetic live recordings from France and Cologne: the very experimental Looping IV on "Last"(1976) and the more relaxed "River Of Return" (1999).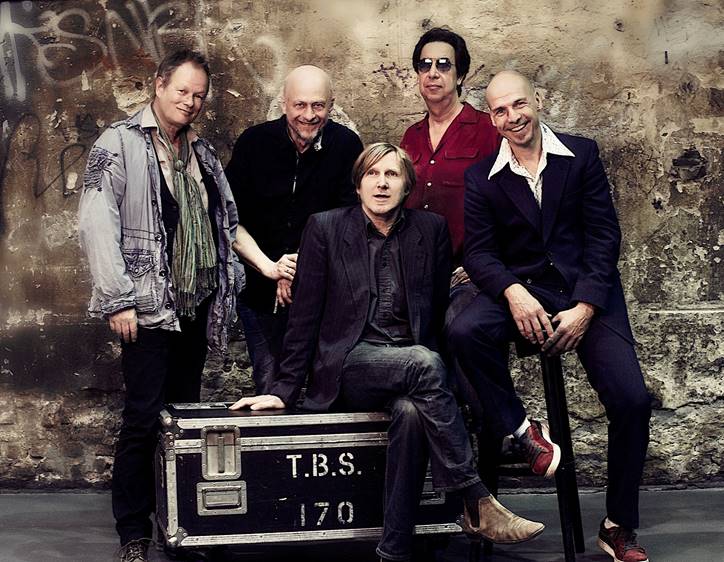 Then in 2011 "Shibuya Nights" was released, a spectacular live recording of three concerts in Tokyo in 2007, which perfectly captures the spirit of the early years of this band.